Welcome to Mētis Musings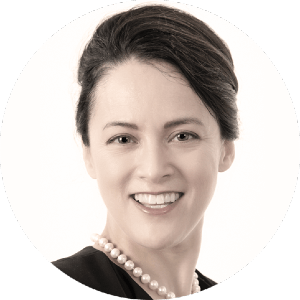 I love this metaphor-image of standing at the precipice, the waters of life moving forward at our feet, and the response we have is not of fear or shame but of gratitude, wonder, and courageous, open-hearted vulnerability. This is a posture of curiosity and hope, and if our existential fragility can be anchored in this attitude, we are more likely to leap than fall.
I have been thinking and feeling my way along my own lifestory and the stories of so many others who come and sit with me in trust and good faith. I've come to realize that we have been told by many in our lives to be frightened and ashamed of getting something wrong, of feeling pain, of being perplexed. This may be because there are powerful others in our lives who insist we trust them rather than ourselves. Or a problematic belief that happiness is some kind of proof that we are good. Sometimes we have had so many traumas in our story that we are not only bracing, but actively anticipating the next moment to be a sad and inescapable repeat of powerlessness. However true these all might seem, they are not valid. We are meant to see and feel past these muddy waters to the fact that our feet do stand on the bedrock of our own unique existence. We have freedoms to navigate life with the illumination of our own intuitive conscience, and we are more-than-allowed to get it wrong and to experience the reality of pain and perplexity, provided we reach for growth and love and wisdom. Don't let anyone tell you otherwise.
We know that human beings are not omniscient, but some of us harbor a little fantasy that if we just thought hard enough or had a really solid authority figure in our life, we could begin to channel all-knowing and then we would never experience the disorientation of life. Completely untrue, but isn't it remarkable how we nevertheless intuitively navigate paradoxes and limit-conditions towards not just survival, but even flourishing in our own utterly unique ways? This skilled and cunning capacity to navigate existence itself is the shimmer of soul, holding what I have called Mētis Wisdom. We are completely fallible, but we are also deeply insightful in the depth of a moment. We are mortal, but we are eternal. We have terribly tender inside parts, and yet we risk wounding in acts of bravery for ourselves and others. We are survivors of hate and indifference, yet we live in the hope and light of love. We are terribly alone, and yet we search for meaning and connection in the fabric of our lives together.
We have a precious and storied existence full of meaning to be discovered and named. May fear and shame be put aside. In moving from mere being into becoming, we are miraculous over and over again.
For so many of these little writings of mine, there are specific people that I love in mind; by this, I simply mean to say that they are dialogical in their origins and not armchair philosophy. I call them "musings" because I am not sure they are perfectly right and they certainly are not exhaustive, and yet I believe there is something meaningful springing up in the dialogues, because they are both heart-centered and exploring the places my horizon meets that of another. I owe a debt not only to other human beings, but also to the texts and writings of wisdom traditions and existential thought. In my musings, questions of meaning and value and passion and embodiment are called forth consciously for the gift they are to all of us and for the hope of a richly-nourished perspective of what's possible. I am grateful for these dialogues, and I continuously seek the path to my neighbors, new and old. I believe both revelation and the hope of redemption live in that journeying.
I also believe in the beauty and power of each of us as Unique Ones, full of possibilities. We have the noetic capacity to discover our meanings in the moment, to both honor and transcend human frailty, and yet we walk with death. This is a mystery, but one in which the river of life in which we stand is implored to run increasingly clear and clean, so that we will be whole and healed. When the water is turbulent and silt-filled, when our footing becomes uncertain, we will join hands and pull each other to safety.
Join me. You are welcome here.
Teacher
An experienced instructor, clinical supervisor and recipient of multiple teaching awards, inviting joy and insight in training and teaching settings.
Coach
A board-certified coach, specializing in executive and professional care for strength-building and creativity at growth edges and in leadership.
Speaker
An authentic and warm public speaker, weaving interdisciplinary insights and humanistic perspectives to support a deepening sense of community.
Demand meaning in the moments of your life.
Chart a navigation course that is clear-eyed and nimble.
Cultivate the habits of perspective, creativity, and curiosity.
Call forth your fiercest capacities for courageous authenticity.
Seek Wisdom.
Janēta Fong Tansey, MD PhD